There are many sources for car parts whether used or new that are available locally and online depending on the type of project or repair you are working on. I am going to cover both used and new for regular maintenance in this part of the series and will cover upgrades and projects in the next article.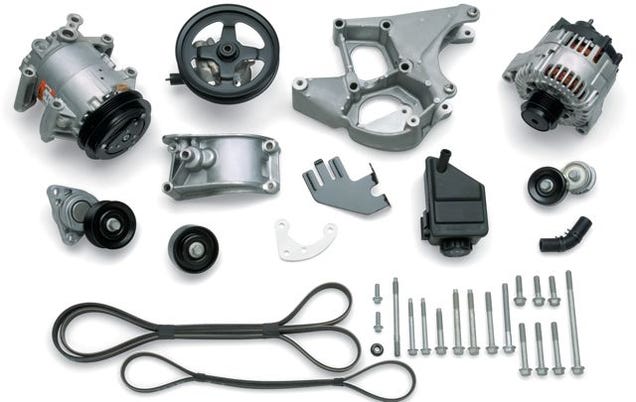 Maintenance and Repairs
Buying OEM Parts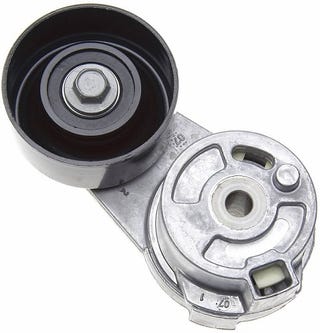 When working on maintenance and repairs the dictating factor on the purchase is usually how quickly the item needs to replaced. If the maintenance is planned then the first path is to look up the OEM parts and check prices. I will use a belt tensioner for my 05 Cadillac STS as an example.
1. Check the OEM parts websites for your brand. I find that the tensioner is GM Part no: 12577652 and goes for $108.63 retail and about $81 from the OEM discount sites so we are saving about 25% already
2. Take the part number and cross-reference against OEM manufacturer part number. AC Delco makes the tensioner for the Cadillac and I find that their model number is 38418
3. Search for the part on RockAuto.com and Amazon. Rock Auto has a never-ending 5% promo code which can be found with an easy google search. Adding the tensioner to the cart and using the code. The comes up to $71.91 with shipping which is a 34% saving from retail
4. Taking the part number and searching on Amazon (Gates Belt Tensioner Assembly (38418)

), we come up with a price of $63.49 shipped which is now a 42% savings for the same part. If you have the prime account on Amazon, you can have the part next day for a total of $67.48 which is still cheaper than any other source.
This path is a great way to find and OEM part at a steep discount a I have used it for many different car makes, it just requires a little prior knowledge on the manufacturer or looking at the part on the car to see how it is stamped. There are also many make specific online stores that sell OEM or OEM manufacturer parts and the best path to be informed is to find those on the forum. An example is AutoHausAZ which is my go-to site for European car parts.
Buying Aftermarket Parts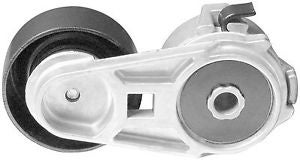 When looking at aftermarket parts I usually start with the same sources of looking at RockAuto and Amazon just like in the previous example
1. I find that RockAuto has the Dayco #89386 tensioner for $51.21 including shipping and discounts and Amazon is at $65 shipped.
2. Next, I take the part number and do a google search for other online stores and I find that other sites list the part for $62 to $66 so it is not valuable to proceed in that route.
3. I also check ebay but in this case, the cheapest one is at $62 shipped
4. My next step is to check local parts stores and Advance Auto Parts close to me usually has a 30% or 40% promo code if you order online to pick up in store so most of my purchases go through them. If find that the Dayco part is priced at $76.99 at AAP but there is a $30 off $75 promo code to bring the price down to $46.99 plus tax which is about $48.63 total and is cheaper than any other source and less than half price than buying the OEM retail part.
Even if the AAP price is a few dollars more than the online price it is sometimes the go to method as it allows you to have the part within hours if needed instead of waiting for it to come in the mail. I also check other local parts stores before I make the purchase in case there is another aftermarket part which comes out cheaper.
Buying Used Parts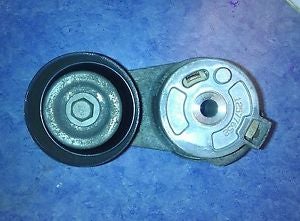 When the part that needs to be replaced is no longer available for purchase as new or is too expensive then I go the used parts path. The tensioner above is not something that would commonly be purchased used but I will use it for the example.
There are many different sources to obtain parts this way. One of the first places I go is to car-part.com as it allows searching of most local junk yards and allows me to gauge an average price.
1. Looking at the car-part.com site, I see that local junk yards offer the part for $25 to $40 dollar so that is the pricing scale.
2. I check craigslist next and usually make use of a location based search such as searchtempest.com to search a wider area. In this case, no results come up but many times, you can find the part cheap from a local seller or part out.
3. Next I check ebay and find that the used part is available from a few online sellers with a cheapest price of $28 shipped
4. Lastly, I check the enthusiast forum for the specific make and search for part outs and part sales. In this case no results come up but it usually matches what craiglist shows.
For our example, the $25 part from the local junk yard comes up as the cheapest so that would be purchased in this case. Another junk yard option for older cars are the yards where you are allowed to pull your own parts. These yards have significantly cheaper prices and my local one charges $6 for belt tensioners if you can find the car in the yard.
There are many paths to get the part you are looking for and I hope this helps some people in their quest to keep their cars in top running shape.